Are you ready for your PADI Boat Diver Course?
As you travel a long your path as a diver, there will be times when you want to go deeper, whether this is to inspect a wreck, or look at that marine life that is just out of reach.  The Deep Diver Speciality Course is the way to go, enabling you to dive to the depth of 40 metres. We will go through the safety aspects of deep diving, air consumption rates and other important factors pertaining to this type of diving.
Outline of the PADI  Boat Diver Course:
You will receive your crew-pack when you enrol on the PADI Boat Diver Course.  This will give you plenty of time to study the manual, watch the DVD and complete the knowledge reviews.
When you attend the theory session, you will review your knowledge reviews with your Instructor and the Instructor will be able to answer any questions you may have.
During the classroom session, you will discuss boat etiquette, how to enter and exit the boat, what to do when you first enter the boat and how and where to stow your dive equipment, whether this be on a Ridge Inflatable Boat (RIB) or a large Liveaboard.
Boat terminology will be reviewed, so you understand what is being said in the boat briefing and dive briefing.
The procedures for entering and exiting the water from different types of boats: from RIBs to Liveaboards.
You will look at what type of equipment will be stowed on the boat and where it might be stowed, and any equipment you may need for boat diving.                                                                                                                                                                                                               
Confined Water Pool Sessions:
There are no pool sessions for this course.
You have two dives to complete on the PADI Boat Diver Course. This will normally be completed in one day, although there is no time limit to complete the course.
You will be asked questions regarding the boat, i.e. names of certain parts and where safety equipment is stowed on the boat. This will include, but not restricted to, Emergency Oxygen Equipment, First Aid Kits, Life Jackets and Radio or Mobile Phones.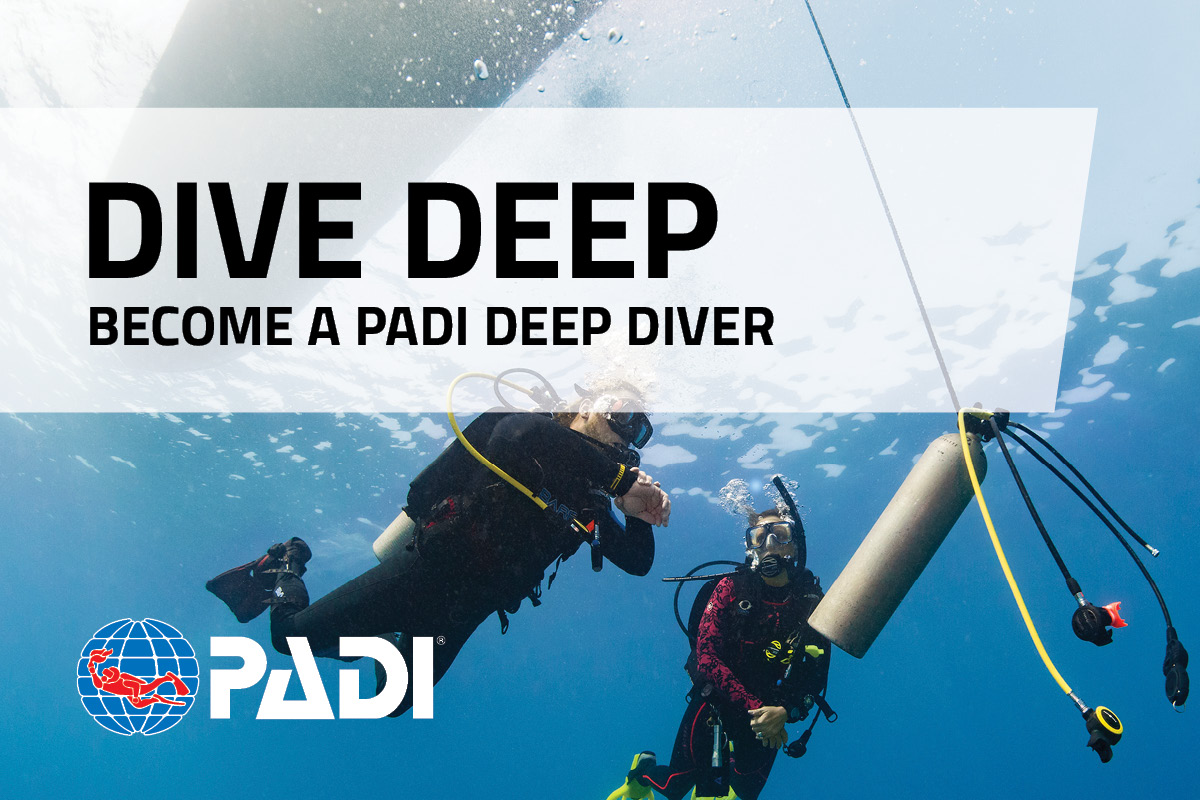 What's included in your course:
PADI Certification Card.

PADI Boat Diver Crew-Pack
What's not included in your course:
Travel to and from training locations and Open Water Dive sites: this is your responsibility.

Any Boat Fees
Course Pre-requisites
PADI Junior Open Water or Open Water qualification
Successful compeletion of a medical statement
PADI Deep Diver Course Cost
The cost of this course is £120.00
Next Steps
Contact ORCA Scuba Diving Academy by Telephone, Email or Social Media or drop into the dive centre.